Adult Birthday Invitations and Cards
Get the party started with a fabulous birthday party invitation or card.
These invitation cards are not just for adults, they can be used for teenager birthday parties as well.
His Momentous Fifty
Mark a milestone birthday with photos of past and present showcased on the front of this invitation
$124.90 per 100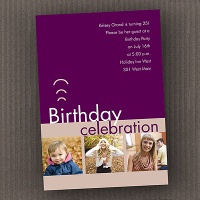 Her Momentous Birthday
Pictures of your most favorite memories of her are displayed on this birthday party invitation.
$124.90 per 100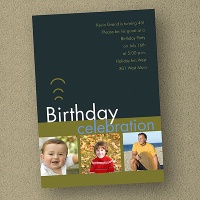 His Momentous Birthday
Birthday invitation displays 3 of your favorite pictures of his life.
$124.90 per 100