Wedding Invitations With Borders
If you don't see what you are looking for, CLICK HERE to shop for more Borders invitation options.
Accentuate
This square, double bordered invitation sets a stunning mood for your upcoming wedding celebration.
$132.90 per 100
Espresso
Mocha and pearl come together to form this simple, yet elegant border on an ecru card.
$145.90 per 100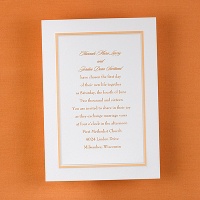 Orange Burst
The orange and pearl border add a burst of color to this bright white invitation.
$145.90 per 100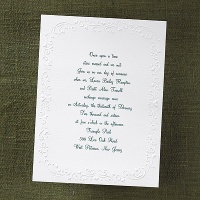 Adorable in White
This bright white card features an embossed hearts and swirls border.
$92.90 per 100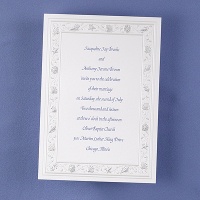 Hint of Blue
This crisp white invitation has hints of blue and pearl borders fashioned with seashells and starfish
$148.90 per 100