Wedding Save the Date Cards
Save the Date cards and magnets are a great way to announce your engagement. Give your friends and family the news of your up coming wedding date.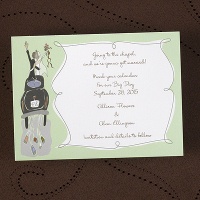 And They're Off!
This save the date card is a unique and fun way to announce your future wedding.
$104.90 per 100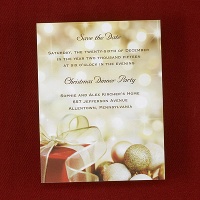 Elegant Holiday
This elegant holiday save the date card is perfect to send out for your holiday party.
$118.90 per 100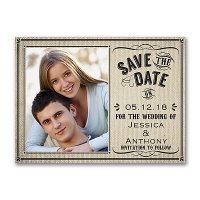 Vintage Type
Ask everyone to save your wedding date with the vintage typography design on this save the date card. Add your photo to set the tone for the big day to come!
$146.90 per 100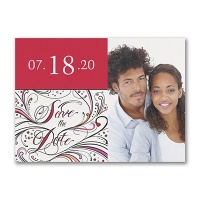 Swirled Red
Your photo and bright swirled design will capture the attention of your guests.
$110.90 per 100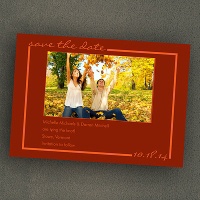 Spice Save the Date
Saving the date has never been so easy with this Autumn colored save the date card featuring a personal photo of your choice.
$124.90 per 100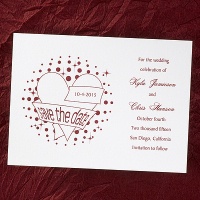 Tailored Horizontal
Tailor this white card to reflect your style by selecting one of the many design options available.
$89.90 per 100